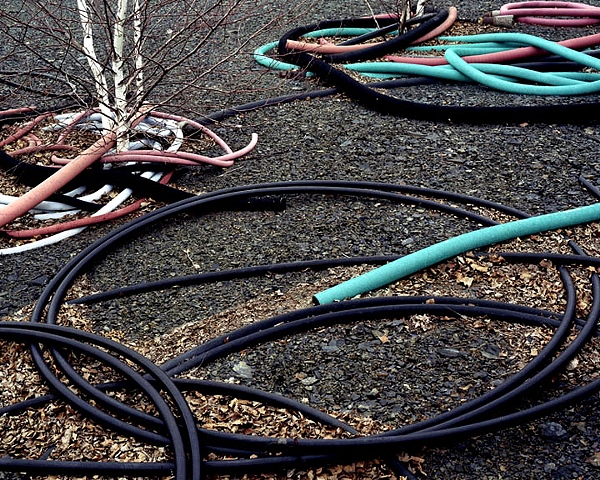 A town, a landscape are when seen from afar a town and a landscape; but as one gets nearer, there are houses, trees, tiles, leaves, grasses ants, legs of ants and so on to infinity. All this is subsumed under the name of landscape.
- -Blaise Pascal
Firmly rooted in an American tradition of landscape photography ranging from the survey photographs of Timothy O'Sullivan through the New Topographics and the Desert Cantos of Richard Misrach, my work seeks to expand on that tradition through the incorporation of new technologies and a focus on shifting scales. On one level, I explore the role of landscape imagery in relation to the individual and collective imagination by considering national iconographies as well as more idiosyncratic visions of the land. I have focused on a variety of land forms including abandoned coal mining landscapes in the United States and in South Wales, Mt. Ventoux in Southern France, and mediated city views of Baghdad prior to the 2003 US invasion. At the same time, I am interested in a mode of abstraction derived from cartographical sources as well as from materials associated with and suggestive of specific geographical areas.
The overall development of my work represents a gradual shift from landscape conceived as panorama to a consideration of its constituent elements and associations. The final use of carbon prints represents an opening out from representation to the utilization of the thing itself resulting in the alignment of subject and medium. By working through several different mediums I hope to examine real spaces through a variety of conceptual lenses. Ultimately, I think of my work as involving not merely the depiction of landscape but as a means of thinking with, through and around landscape as both a physical space and a generator and repository of meaning.